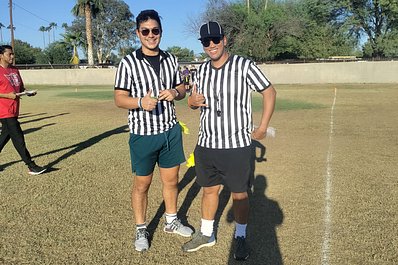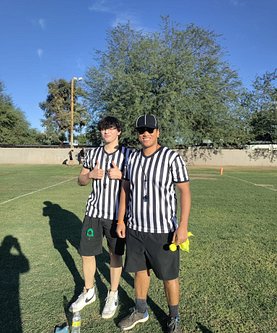 CONTACT US
T: 602-800-1908
E: risingsunathleticleague.com
E:risingsunathleticleague@gmail.com
Join us in an environment where you are not just a referee or coach, but a valued member of our family. At Rising Sun Athletics, we take pride in knowing you by your name and creating a sense of belonging for everyone involved.
No prior experience? No problem! Our league focuses on basic fundamentals, and we are all growing and learning together. We provide the necessary support and training to help you become a successful referee or coach in our league.
We prioritize your development and success. We will assist you in obtaining the proper certifications and training to excel in your role. Furthermore, we believe in fair compensation and will ensure you receive the pay you deserve for your hard work.
Referees must have a fingerprint clearance card, and if you don't have one, we will cover half the cost to obtain it. We prioritize the safety and security of our league, and this step ensures a trustworthy environment for everyone involved.
Your hard work will be recognized and appreciated. We understand the effort you put into your role as a referee or coach, and we will ensure you receive the recognition you deserve for your contributions.
If you are interested in joining our league and becoming a part of our new family, please contact us for the application process. We are excited to welcome you to your new path of success and, most importantly, your new supportive community.