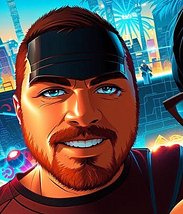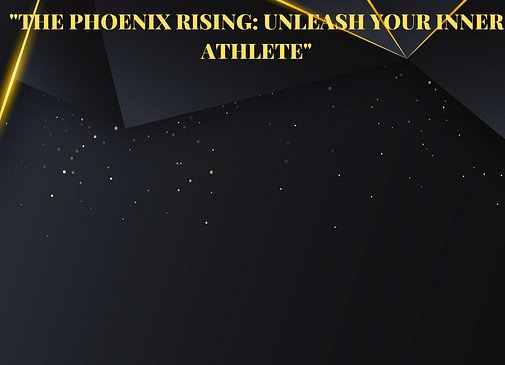 Why Schools Choose Our League?
"Join our league and experience the difference! We love our kids, making their safety our top priority. With a growth mindset and a passion for innovation, we're redefining the way youth sports are approached. And the best part? Our league offers more for less. At Rising Sun Athletic League, we go beyond the basics. Our comprehensive seasonal sports programs provide schools, students, families, and parents with an extraordinary experience. We don't settle for average; we lead the way, tackling every challenge head-on.
No field? No gym? No problem! We think outside the box and ensure your success, even without traditional facilities. We've helped start sports programs from scratch for numerous schools, and we're here to assist you every step of the way.
Interested? Book a free, personalized interview or consultation to explore how you can be part of our rapidly growing sports league. Public or charter school, it doesn't matter – we welcome all. And for schools facing financial constraints, we offer discounts to support your sports program dreams.
Join the league that's revolutionizing youth athletics. Contact us at 602-800-1908 and let's embark on this exciting journey together!"
As the Founder & CEO, I deeply understand the feeling of being left out and growing up without a family, having the odds stacked against me. This personal experience drives our entire team, as many of us have lived through similar circumstances. Together, we have created an environment that embraces inclusivity and fosters a sense of belonging.
In our league, we prioritize being personable and relatable individuals. We value and serve our communities and families above all else. Our commitment to excellence extends to every detail, ensuring that no one feels left out or unseen. We are a family, supporting each other and creating a space where everyone is valued and respected.
We understand the power of empathy and compassion, and it is our mission to create an environment where every participant feels embraced and supported. Through our shared experiences, we are united in our dedication to make a positive impact in the lives of our athletes, families, and communities.
Once upon a time in the vibrant land of Rising Sun, there lived a remarkable creature named Phoenix. This magnificent bird possessed the power to rise from the ashes and soar high in the sky. But Phoenix had a secret – a passion for sports and a desire to inspire young athletes.
One day, Phoenix discovered the Rising Sun Athletic League, a place where dreams were nurtured, and creativity knew no bounds. With excitement in its heart, Phoenix decided to share its magical journey with the young readers.
As Phoenix flew through the pages of the book, it invited children to join in its adventures. Together, they explored a world where imagination and athleticism intertwined. They encountered diverse sports like soccer, basketball, swimming, and gymnastics, each with its unique challenges and triumphs.
With every turn of the page, Phoenix encouraged the young readers to unleash their inner athlete. It taught them the importance of perseverance, teamwork, and the joy of pushing their limits. Through enchanting illustrations and engaging stories, children discovered the power of belief in oneself and the magic of trying new things.
Tune in for the rest of the story! ;-)
We are excited to introduce our innovative new service of creating personalized books tailored specifically to schools, non-profits, businesses, and other organizations. Our books feature captivating illustrations, including avatars, anime, and more, bringing your unique vision to life.
With our expertise, we can craft children's books or short stories that beautifully incorporate your mission statement, visions, and discreetly highlight the exceptional services you offer. These personalized books serve as powerful marketing tools, allowing you to inform and engage your target audience effectively.
Our services extend beyond traditional English books. We are proud to offer Spanish editions, audio books, and even video stories with or without voiceovers. We are dedicated to ensuring that your message reaches a wide range of audiences, providing options that suit their preferences and needs.
To learn more about this exciting opportunity, please don't hesitate to contact us at 602-800-1908. Whether you desire a personal book based on your life or a captivating story that promotes your organization, we are here to support you every step of the way. Trust us to deliver professional and exceptional results that truly represent your vision.
At Rising Sun Athletic League, we've got your back, ready to help you leave a lasting impression through the magic of personalized storytelling.
"We empathize with the challenges faced by our Title I schools when it comes to limited resources. Our commitment is to provide innovative solutions and support to ensure your students have everything they need for a successful sports experience. We can offer personalized assistance in organizing fundraiser events and securing sponsorships. Our goal is to alleviate the financial burden and help create an environment where every student has the opportunity to excel in sports."
"In addition to the previous offerings, we also provide winter camps and summer tournaments that are open to the general public. These events take place either within our local schools or at partner facilities. These opportunities not only contribute to the development of basic fundamentals but also foster a sense of community. By organizing winter camps and summer tournaments, we create a platform for athletes of all skill levels to come together, showcase their talents, and build connections within our sporting community."
"We offer supplemental camps for students who didn't make the regular season teams or younger students. These camps help sharpen fundamental skills, maintain enthusiasm, and contribute to building strong sports programs. Our focus is typically on 3rd-6th graders, but we can make exceptions for junior high students to serve as junior leaders."
Why Our Communities Respect Us?
Introducing our Community Spotlight page! We believe in recognizing and promoting the hard work of local businesses and individuals who tirelessly contribute to our community. These hardworking individuals, like yourself, inspire us with their dedication day in and day out.
On this page, we showcase logos and pictures of outstanding businesses and individuals, but there is so much more to discover. Contact us to have your business logo or picture featured, allowing visitors to click and learn more about your valuable contributions.
We invite you to join us in celebrating the remarkable individuals and businesses that make our community thrive. Let's support one another and create a network of success. Reach out to us today to secure your spot on our Community Spotlight page!
Explore our Interview & Podcast Page and schedule your interview today! Regardless of whether you speak English or Spanish, we provide a platform for you to share your personal story, the transformative power of sports, health & wellness, and other passions that have set you free. In the last 10 minutes of the show, you'll also have the opportunity to promote your business or organization. Contact us at 602-800-1908 or risingsunathleticleague@gmail.com to book your personal interview on our YouTube channel. Your story matters, and someone out there needs to hear it. We see you!
Engage in our exciting Read-a-Thon! Students have the opportunity to participate in a captivating read-off or create their own personal books. Parents can vote on social media or the general public can vote for the top 3 entries. Contact us for further information and to express your interest. Let's foster a love for reading together!
Discover our Children's Book Showcase! Explore a diverse selection of captivating books in multiple languages. Unite sports and reading to inspire young minds. Experience the magic of storytelling. Visit our author's page today!
Click On The Logos To Be Redirected To The Website!
CONTACT US
T: 602-800-1908
E: risingsunathleticleague.com
E:risingsunathleticleague@gmail.com